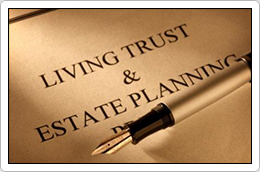 Wills
What is a will?
A valid will is the fundamental estate planning document no one should be without. Provided it meets the requirements of the Texas Probate Code, a will, once probated, is the document by which each of us may choose how our property is disposed of at the time of our death.
What are the requirements for a valid will in Texas?
Texas law recognizes several different types of wills. A document written wholely in the handwriting of the testator may qualify as a valid will, as may one that is properly witnessed by 2 persons over the age of 14 that have no interest in the Estate. Ideally, though, a properly drafted will should contain a self-proving affidavit. Such an affidavit largely with the need to produce evidence and the time of probate, thereby reducing costs and the time invested in the probate process. To ensure that your will is valid and covers most of the potential legal issues that may be created, you should have a lawyer draft your will. A periodic review of your will with an attorney familiar with your planning needs is also a good idea.
Can't I just use one of those will kits you buy online?
Laws governing the requirements for a valid will and the probate process vary widely from state to state. Will kits found online and in department stores are usually generic and are not specifically tailored to Texas law. As a result, they may contain forms that are NOT valid in some states, including Texas. Why take that chance? A good lawyer can usually draft a simple will that you KNOW is valid in Texas and the fees charged are typically relatively modest.
Is a will the only document I need?
No, actually. Wills dispose of your property at your death, but almost as important are documents that will enable your loved ones to assist with medical decisions and the management of your affairs if you are incapacitated. Heart attacks and strokes often leave their victims unable to make such decisions for a period of time or permanently. It is very important to have someone in a position to make decisions in your behalf if you are unable to.
Them documents used to grant these powers are called Powers of Attorney. You should have a Medical Power of Attorney and a Durable Power of Attorney in place before the need arises. Most lawyers will include such documents as part of the will drafting process. Medical Powers of Attorney and Durable Powers of Attorney are standardized forms in Texas and should rarely add much in the way of costs. Copies of standard Texas Powers of Attorney are available here.